Climbing for Climate Third Edition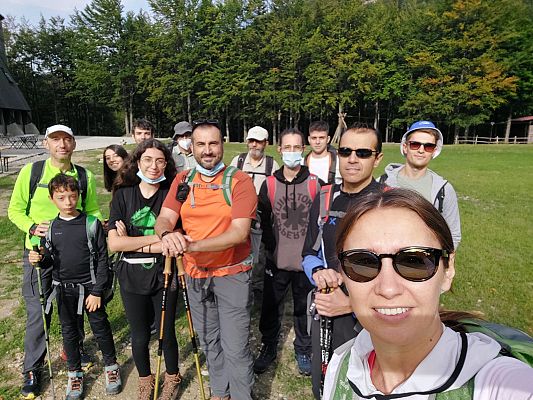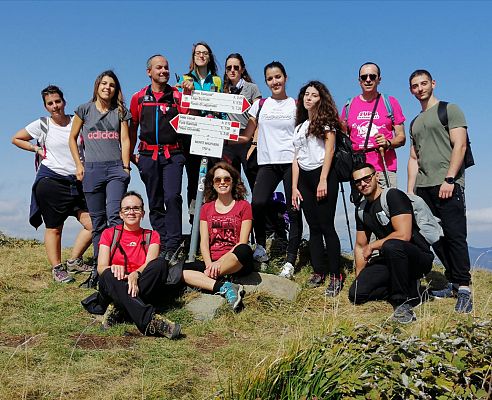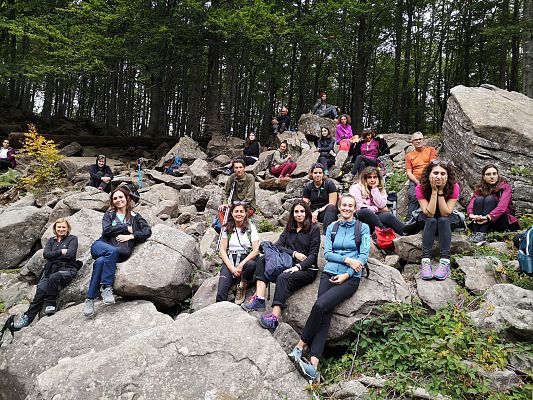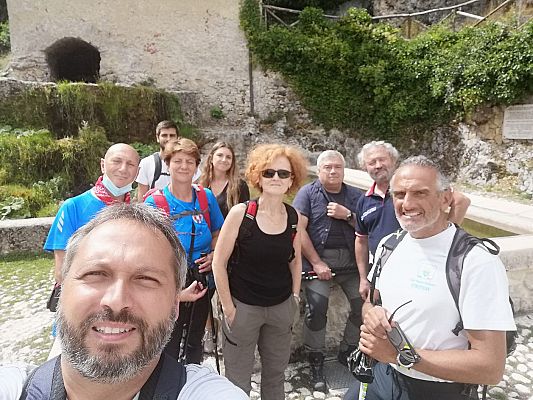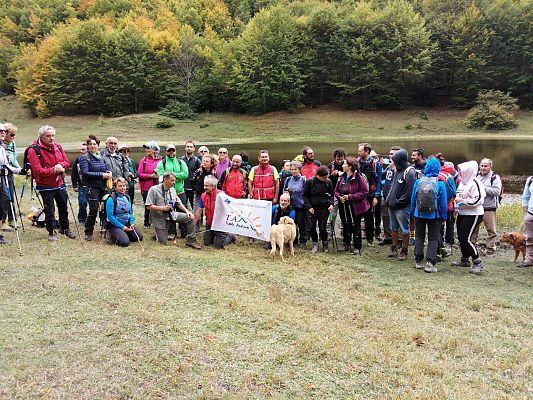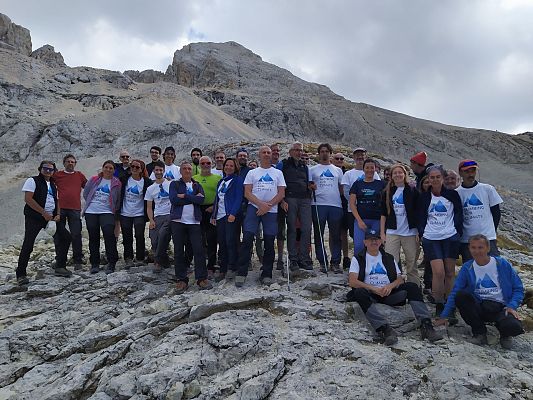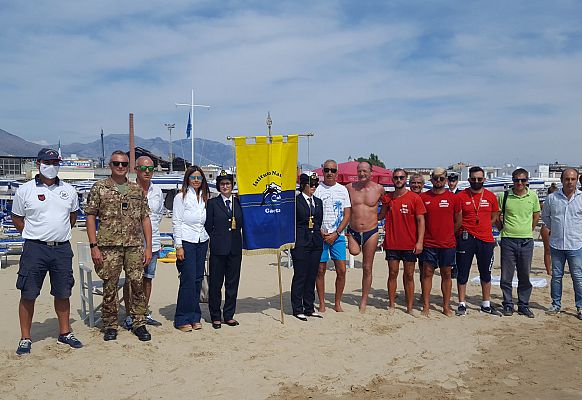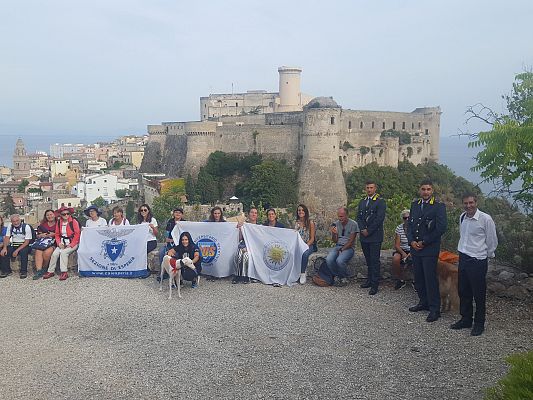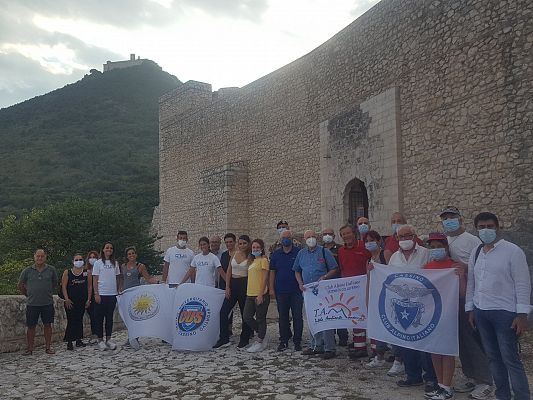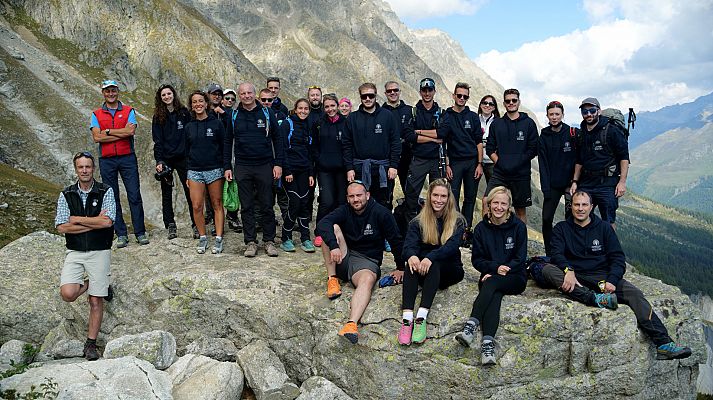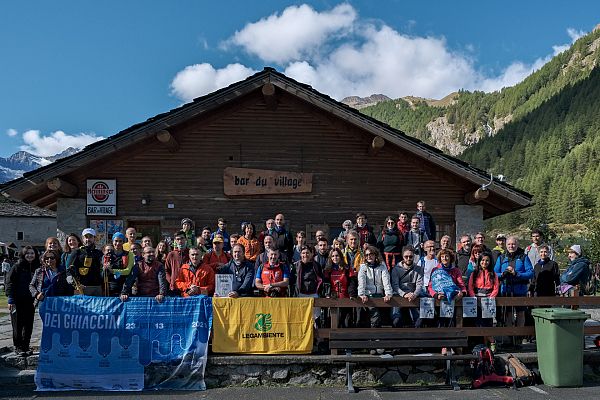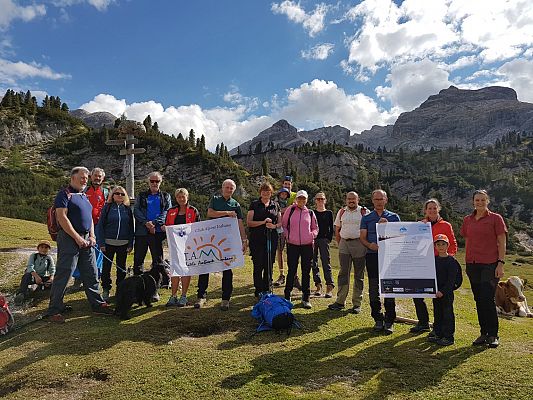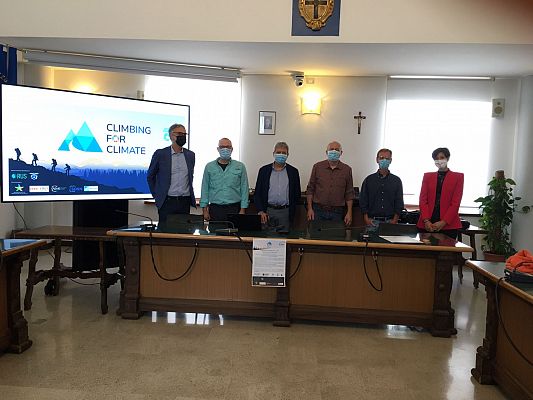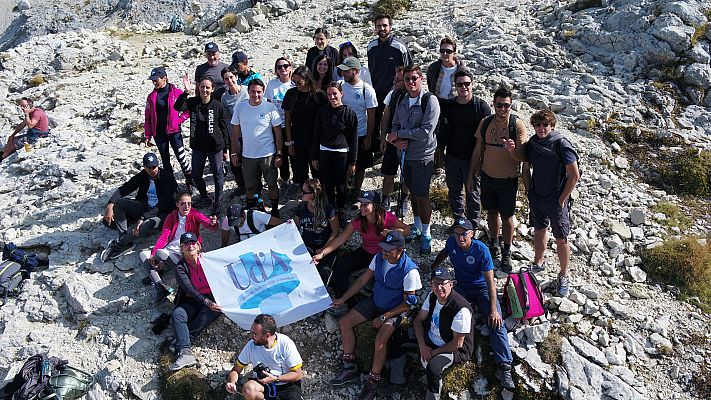 On 14 September, an event of national importance was held: a trek attended by Rectors, delegates from RUS universities and national representative authorities. At the peak of the CFC3 "local" excursions, the Università degli Studi di Brescia together with the Abruzzo universities - Gran Sasso Science Institute, Università degli Studi dell'Aquila, Università degli Studi di Teramo, Università degli Studi "G. D'Annunzio" Chieti Pescara - and the CAI have proposed and organised an excursion of symbolic significance to Europe's southernmost glacier, the Calderone, a symbol of climate damage, in the heart of the Gran Sasso with the aim of launching an appeal to combat the climate crisis, the ecological crisis and the loss of biodiversity, with particular reference to the climate risks in southern Europe.
The event was attended by representatives from the following universities: Politecnico di Torino, Politecnico di Milano, Università Ca' Foscari Venezia, Università degli Studi di Roma 'La Sapienza', Università degli Studi Roma Tre, Università IUAV di Venezia
The third edition of the Climbing for Climate was patronised by the Ministero della Transizione Ecologica (MITE), Conferenza dei Rettori delle Università Italiane (CRUI), Alleanza Italiana per lo Sviluppo Sostenibile (ASviS), SDSN Italia e Comitato Glaciologico Italiano.
Places of the events:
Parco Naturale dei Monti Aurunci, Cassino – Parco Nazionale dello Stelvio – Parco Naturale Regionale Campo dei Fiori – Parco Regionale Riviera di Ulisse, Gaeta – Parco Regionale Riviera di Ulisse, Monumento Naturale Sperlonga – Parco Naturale del Gran Paradiso, Valnontey – Parco Avventura, Biccari (FO) – Agriturismo Malga Magnolta, Aprica (SO) – Parco Nazionale della Sila – Parco Naturale di Senes, Fanes e Braies – Monte Bianco, Courmayeur – Rasiglia (PG) e Scopoli (PG) – Gran Sasso d'Italia, Ghiacciaio del Calderone – Monti Simbruini, Monte Padiglione – Ghiacciaio del Ventina, Valmalenco – Tolmezzo (UD) – Dal Monastero di Fonte Avellana al Monte Roma – Parco dei Cento Laghi – Parco Rurale Nazionale dell'Alta Murgia, Monte Lisciacoli – Monti Pisani – Accomuli (RI)
CFC3 has been included in the program "All4Climate - Italy 2021" aimed at promoting 2021 as the year of the Climate Ambition